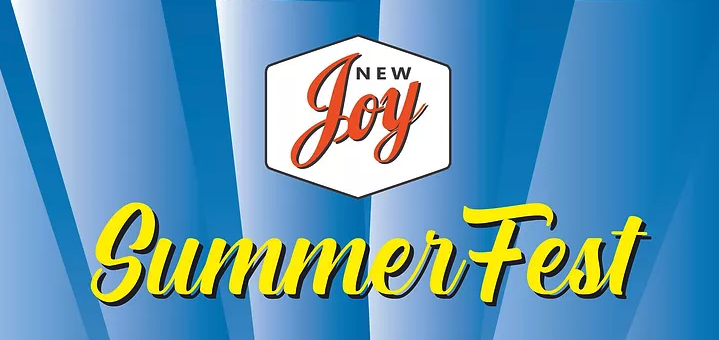 New Joy Church located at 35 New Joy Drive in Ephrata is hosting its 2nd annual Summer Festival with free food, games, music, and LIVE entertainment under a big tent.
This family event will have water slides, horseback riding, face painting, sand art, & bounce houses for kids. Plus visits by local ambulance, police & fire departments. There will be door prizes and drawings too. Plus hatchet & axe throwing for adults! Food trucks will be on location.
Plus don't forget the school supplies giveaway for students.
9:15am Welcome
9:20am Mr. Sneakers The Clown
10:30am Scooter Giveaway
10:35am Jesse Rothacker
1:00pm Scooter Giveaway
1:oopm Dkers
2:15pm Phredd
3:45pm Bike giveaway
3:50pm NJ Worship Band
KCB will be on location from 9am-12noon with giveaways and Chick-fil-A cookies (while supplies last). See the KCB Car and even request songs! Tune in to KCB that morning to hear all about the event!