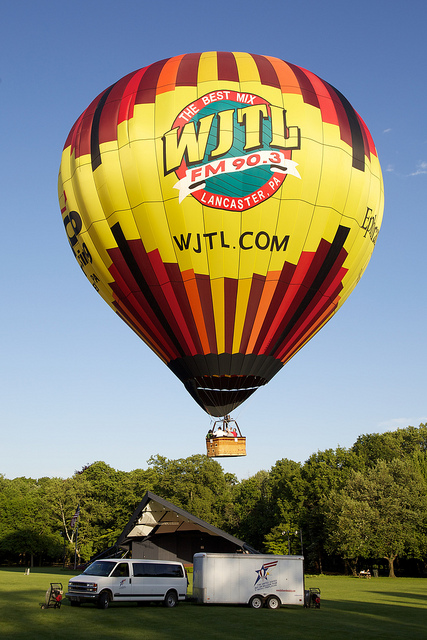 You and your friends could celebrate the first day of Spring with a hot air balloon ride from the US Hot Air Balloon Team and Lisa Landis of WJTL's Get Up & Go Show!  Lisa will broadcast live from the balloon!
How To Enter:
-Email Contest@WJTL.com with "Spring Balloon Ride" in the subject line.
-Include your name, address, telephone number and age.  (18+ only)
-Entries must be received by 5:00 pm on Thursday, March 14th.  Winner will be announced in the 7:00 hour on Friday morning, March 15th.
Rules, etc.:
*Winner will bring 6 friends along for this special hot air balloon ride. (Ages 6 and up.)
*Hot Air Balloon ride will take place on Wednesday, March 20th around 6:30 a.m. and will launch from the grounds of The Junction Center.  (Ride time is approx 1 hour; allow 2.5 hours for ride plus travel time back to the Junction Center.)
*One entry per person.
*You must be 18 years of age or older to enter this contest.
*Comments left on this blog will not count as entries into this contest.
*In the case of bad weather, the hot air balloon ride with be rescheduled.