 Winning Wednesday DJs choice of CDs!
Tomorrow is Winning Wednesday and we are giving away a variety of CDs!  It's DJs choice, so they will choose a CD to give away!  Here are some of CDs that we will have to give away tomorrow:
Johnny Diaz – Everything is Changing
7eventhtimedown – #GODISONTHEMOVE
David Dunn – Yellow Balloons
All Things New – The Good News
Danny Gokey – Rise
Plumb – Exhale
Fellowship Creative – Running To Follow.
Keep listening all day for chances to call in and win. 717-392-3690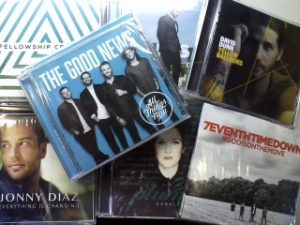 *Caller must not have won in the past 30 days.