 Winning Wednesday with Andrew Peterson!
Tomorrow is Winning Wednesday and we are giving you chances to win tickets to The Edge of Dawn Tour with Andrew Peterson & Audrey Assad on Sun. March 12th at 7pm at Manor Church in Lancaster! The Edge of Dawn Tour features a full band and songs about the resurrection. Andrew Peterson is a singer/songwriter and author who has been making music for more than 20 years. You can hear his songs "My One Safe Place", "Be Kind To Yourself" and "Dancing In The Minefields" along with many others on WJTL.  Be sure to listen  all day for chances to call in and win! 717-392-3690  https://www.thejunctioncenter.com/
(Check your calendar to make sure you are available on Sunday, March 12th!)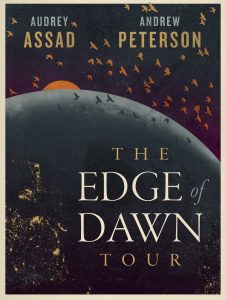 *Caller must not have won from WJTL in the past 30 days!