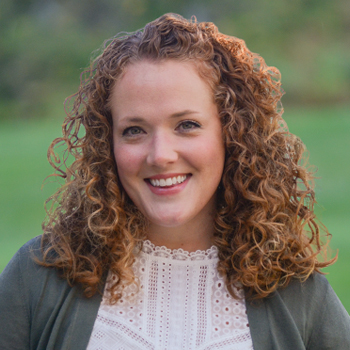 Praise & Worship Playlist
Good morning! Today's lineup includes an Alive & Breathing mini theme! Plus, new releases from Kari Jobe, Mack Brock and We The Kingdom. See the playlist below.
Plus, here are a few highlights mentioned on today's program:
Rita Springer & Amanda Lindsey Cook teaming up for "Spotlight"!
Gateway is celebrating their 20th anniversary! One of the posts remembers Kari Jobe's first anthem "Revelation Song"–over 16 years old now!
Jon Egan shared this quote on the necessity of worship.

Kristi Leigh, WJTL DJ
Kristi@WJTL.com
Follow on Instagram & Facebook Podcast on Spotify/Apple Podcasts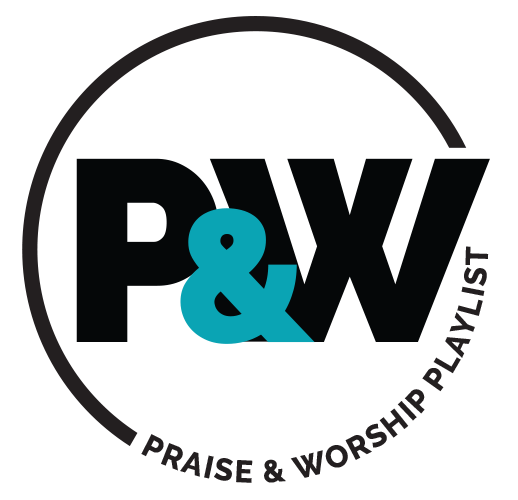 | | | | |
| --- | --- | --- | --- |
| Song Title | Artist | Album | Year |
| 6:00 a.m. | | | |
| Let The Light In (Live) | Kari Jobe | The Blessing (Live) | 2020 |
| Tethered (Live) | Phil Wickham | Singalong 4 | 2019 |
| Youre Not Finished Yet (Live) | The Belonging Co & Maggie Reed | All the Earth (Live) | 2017 |
| With You | Elevation Worship | At Midnight – EP | 2019 |
| Peace (feat. We The Kingdom) | Bethel Music | Peace | 2020 |
| Dancing On The Waves | We The Kingdom | Holy Water | 2020 |
| Peace Be Still (feat. Lauren Daigle) | The Belonging Co | All the Earth | 2017 |
| Faith and Wonder (Live) | Meredith Andrews | Faith and Wonder (Live) | 2019 |
| Jesus Firm Foundation (feat. Robbie Seay) | The Worship Initiative & Shane & Shane | The Worship Initiative, Vol. 22 | 2020 |
| 7:00 a.m. | | | |
| Way Maker (Live) | Leeland | Single | 2019 |
| What You Said (Live) | Jon Egan | Unveil (Live) | 2019 |
| Your Voice | Josh Baldwin | Evidence (Deluxe) | 2020 |
| Already Have (Bears Song) [Live] | Kim Walker-Smith | Wild Heart (Live) | 2020 |
| Bless The One (feat. Matt Maher) | Mack Brock | SPACE | 2020 |
| Savior Of The World | Mack Brock | Single | 2020 |
| O Praise The Name | Hillsong Worship | Open Heaven River Wild | 2016 |
| Living Hope | Phil Wickham | Living Hope (The House Sessions) | 2019 |
| By the Grace of God (Live) | Bethel Music, Brian Johnson & Jenn Johnson | Revivals In The Air (Live) | 2020 |
| King of Kings (Live) | Hillsong Worship | Single | 2019 |
| Christ Be Magnified | Cody Carnes | Single | 2020 |
| Alive | All Sons & Daughters | Season One | 2012 |
| 8:00 a.m. | | | |
| Alive & Breathing (feat. Elle Limebear) | Matt Maher | Alive & Breathing, Vol. 2 | 2019 |
| Joy To Be (feat. Chaunda Jefferson) | Citizens | The Joy of Being | 2020 |
| Find A Reason (Joyful Joyful) [feat. Brett Stanfill] | North Point Worship | Find A Reason | 2020 |
| Heavenly | Pat Barrett | Single | 2020 |
| Goodness of God (Live) | Bethel Music & Jenn Johnson | Victory (Live) | 2019 |
| All My Life (Live) | Hillsong Young & Free | All of My Best Friends (Live) | 2020 |
| Great Are You Lord | All Sons & Daughters | All Sons & Daughters | 2014 |
| My King Forever | Josh Baldwin | Evidence (Deluxe) | 2020 |
| Know Your Heart (Live) | REVERE, Jon Egan, MDSN & Lee University Singers | REVERE (Live) | 2020 |
| Graves Into Gardens (feat. Brandon Lake) | Elevation Worship | Single | 2020 |
| New Thing (Live) | Hillsong Young & Free | All of My Best Friends (Live) | 2020 |
| Uncomplicated (Live) | Hillsong Young & Free | All of My Best Friends (Live) | 2020 |
| Alabaster Heart (Live) | Kalley | Single | 2019 |
| 9:00 a.m. | | | |
| First Love (Live) | Kari Jobe | The Blessing (Live) | 2020 |
| Awe + Wonder (Live) (feat. Daniella Mason & Andrew Holt) | The Belonging Co | Awe + Wonder (Live) | 2019 |
| Behold Him (feat. Kim Walker Smith) | Paul Baloche | Single | 2019 |
| Holy Holy Holy (Live) | Hillsong UNITED | (in the meantime) – EP | 2020 |
| Mighty God | Josh Baldwin | Evidence (Deluxe) | 2020 |
| Spotlight (feat. Amanda Lindsey Cook) | Rita Springer | Light | 2020 |
| Revelation Song (feat. Kari Jobe) | Gateway Worship | Cover The Earth | 2006 |
| Your Nature (Live) | Kari Jobe | The Blessing (Live) | 2020 |
| God So Loved [World Version] | We The Kingdom | Single | 2020 |