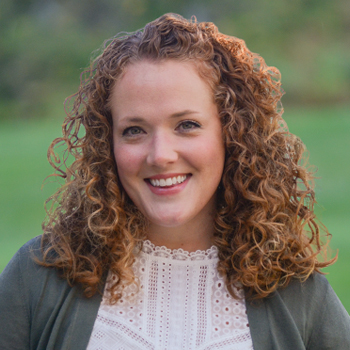 Praise & Worship Playlist
This week's lineup has a theme! Songs to remember: God is the author of your story. This is especially encouraging when you're in the middle, feeling the tension, not sure how He is going to resolve the plot. But we know God completes the good work he began, and that what was intended for evil, He uses for good. This story isn't over yet! I have songs like "My Testimony" by Elevation Worship, "Author/Perfector" by Rivers & Robots, "I'll Give Thanks" by Kirby Kaple and some brand new ones: "Beautiful Story" by Jaime Jamgochian and "Catch Me Singing" by Sean Curran. I hope these lyrics connect with your heart.
Here's the link to the Spotify Highlights version of this playlist!
Kristi Leigh, WJTL DJ
Kristi@WJTL.com
Follow on Instagram & Facebook  Podcast on: Spotify/Apple Podcasts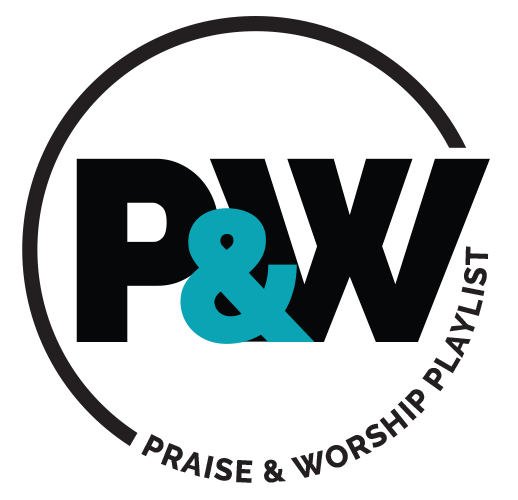 | | | | |
| --- | --- | --- | --- |
| Song Title | Artist | Album | Year |
| 6:00 a.m. |   |   | 2011 |
| By the Grace of God (Live) | Brian Johnson & Jenn Johnson | Revivals In The Air (Live) | 2020 |
| I Will Wait (Live) | David Leonard | The Wait: Silence the Noise (Live) | 2019 |
| Rebuilding My Ruins | kalley | Faultlines Vol. I | 2019 |
| Do It Again | Elevation Worship | Speak Revival – EP | 2016 |
| Remember | Bryan & Katie Torwalt | Remember – Single | 2019 |
| Egypt (Live) | Cory Asbury | Single | 2020 |
| Still | Rend Collective | Choose to Worship | 2020 |
| Still in Control (feat. Mack Brock) | Jesus Culture | Single | 2020 |
| Yet Will I Praise You (feat. Crowder) | Passion | Follow You Anywhere | 2019 |
| God I Look to You | Jenn Johnson | Be Lifted High (Deluxe Edition) [Live] | 2011 |
| My Testimony (Live) | Elevation Worship | Graves into Gardens (Live) | 2020 |
| 7:00a.m. |   |   | 2011 |
| Immeasurably More | Rend Collective | The Art Of Celebration | 2014 |
| Better (Live) | Pat Barrett | Canvas and Clay (Live) | 2019 |
| Beautiful Things (Live) | Eddie Kirkland & Lizi Bailey | North Point Live: Here + Now | 2012 |
| Lord of My Life | Matt Maher | Alive & Breathing, Vol. 3 | 2019 |
| New Thing (Live) | Hillsong Young & Free | All of My Best Friends (Live) | 2020 |
| Your Nature (Live) | Kari Jobe | The Blessing (Live) | 2020 |
| Praise Before My Breakthrough | Bryan & Katie Torwalt | Praise Before My Breakthrough – EP | 2018 |
| Promises (feat. Trenton Bell & Davy Flowers) | The Worship Initiative & Shane & Shane | The Worship Initiative, Vol. 22 | 2020 |
| All Your Plans (feat. Michael Bethany) | Gateway Worship | See You Move: Acoustic Sessions, Vol. 2 | 2020 |
| All Things For My Good | Jaime Jamgochian | Single | 2020 |
| So Good (feat. Chris McClarney) | Rita Springer | Light | 2020 |
| My Story | Big Daddy Weave | Beautiful Offerings | 2015 |
| 8:00 a.m. |   |   | 2011 |
| Eyes On You | Shane & Shane | Bring Your Nothing | 2013 |
| Better Word (Live) | Leeland | Better Word (Live) | 2019 |
| Author / Perfector | Rivers & Robots | Discovery | 2018 |
| Hindsight | Hillsong Young & Free | III | 2018 |
| Way Maker | Paul McClure | Single | 2019 |
| Graves Into Gardens (feat. Brandon Lake) | Elevation Worship | Graves Into Garders | 2020 |
| New Creations | Josh Baldwin | Evidence – Deluxe | 2020 |
| Catch Me Singing | Sean Curran | Single | 2020 |
| Canvas and Clay | Pat Barrett | Single | 2020 |
| Greatest Love Story | Philip Herndon | Decade | 2019 |
| Beautiful Story | Jaime Jamgochian | All Things | 2020 |
| My Story | Hillsong Worship | No Other Name | 2014 |
| 9:00 a.m. |   |   | 2011 |
| Hope and A Future (feat. Nate Moore & Chandler Moore) | Housefires | Housefires + Friends (Live) – Single | 2020 |
| Trust (Live) | Hillsong Young & Free | Youth Revival (Live) | 2016 |
| Trust In You | Lauren Daigle | How Can It Be | 2016 |
| Youre Not Finished Yet (Live) | The Belonging Co & Maggie Reed | All the Earth (Live) | 2017 |
| Just Getting Started (feat. Lauren Lee Anderson) | North Point Worship | Single | 2020 |
| Ill Give Thanks (feat. Kirby Kaple) | Housefires | Housefires V (Live) | 2019 |
| Come Through (Live) | Kim Walker-Smith | Wild Heart (Live) | 2020 |
| Whatever May Come | Jeremy Camp & Adrienne Camp | The Worship Project – EP | 2020 |
| Mysterious Ways | David Leonard |   |   |
| Plans | Tim Hughes | Pocketful of Faith | 2015 |