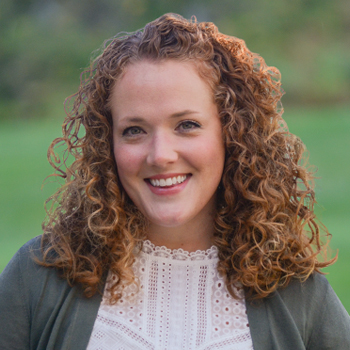 Praise & Worship Playlist
It's less that a week 'til Christmas Day! This week's playlist is filled with Christmas songs of worship from Chris Tomlin, The McClures, Phil Wickham, Meredith Andrews, Matt Redman, Sovereign Grace Music, Kari Jobe and so many more.
Some brand new Christmas worship albums you may want on repeat in your heart and home this week include: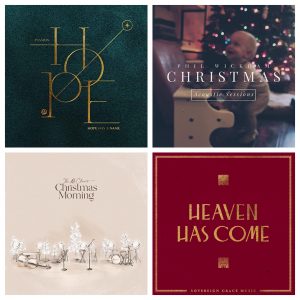 Here are a new few videos I thought you might like.
A merry & bright Christmas to you—may it be filled with life and light!
Kristi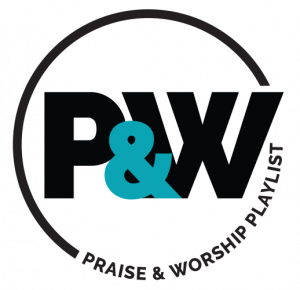 | | | | |
| --- | --- | --- | --- |
| Song Title | Artist | Album | Year |
| 6AM | | | |
| Find A Reason (Joyful Joyful) [feat. Brett Stanfill] | North Point Worship | Find A Reason | 2020 |
| Light Of The World (feat. Matt Redman) | Chris Tomlin | Glory In The Highest-Christmas Songs Of Worship | 2009 |
| Human Form | Caleb & Bethany Kuenzli | Single | 2020 |
| Adore Him (Live) | Paul McClure & Hannah McClure | Christmas Morning (Live) | 2020 |
| The First Noel | The Worship Initiative & Shane & Shane | Worship Initiative Christmas – EP | 2019 |
| My Soul Magnifies The Lord (feat. Christy Nockels and Ed Cash) | Chris Tomlin | Glory In The Highest-Christmas Songs Of Worship | 2009 |
| Do You Hear? (feat. James David Carter) | North Point Christmas | North Point Christmas | 2011 |
| Song in the Air | Christy Nockels | The Thrill of Hope | 2016 |
| Be Born In Me | Francesca Battistelli | The Story (compilation) | 2011 |
| Carol of the Bells | Phil Wickham | Christmas: Acoustic Sessions | 2020 |
| White as Snow | Cageless Birds & Melissa Helser | We Bow – EP | 2019 |
| Winter Snow (feat. Audrey Assad) | Chris Tomlin | Glory In the Highest: Christmas Songs of Worship | 2009 |
| 7AM | | | |
| O Holy Night (feat. Crowder) | Passion | Hope Has a Name | 2020 |
| Hark The Herald Angels Sing | Phil Wickham | Christmas | 2019 |
| High King of Heaven / Jesus We Love You (Live) | Paul McClure & Hannah McClure | Christmas Morning (Live) | 2020 |
| Glory In The Highest (feat. Christy Nockels and Ed Cash) | Chris Tomlin | Glory In The Highest-Christmas Songs Of Worship | 2009 |
| Glory to You In the Highest (O Come Let Us Adore) [feat. Tasha Cobbs] | Matt Redman | These Christmas Lights | 2016 |
| Highest Hallelujah (feat. Brett Younker) | Passion | Hope Has a Name | 2020 |
| Glory In The Highest | Meredith Andrews | Christmas | 2020 |
| Hallelujah | Eddie Kirkland | North Point Christmas: Let There Be Light | 2013 |
| Heart Sings Hallelujah (Live) | Paul McClure & Hannah McClure | Christmas Morning (Live) | 2020 |
| Rejoice | Life Center Worship | Single | 2019 |
| Joy to the World-The King Is Coming | Christy Nockels | The Thrill of Hope | 2016 |
| O Come All Ye Faithful (His Name Shall Be) | Passion | Hope Has A Name | 2020 |
| Little Drummer Boy | The Worship Initiative & Shane & Shane | Worship Initiative Christmas – EP | 2019 |
| 8AM | | | |
| Come Thou Long Expected Jesus | Meredith Andrews | Receive Our King | 2017 |
| Here Comes Heaven | Elevation Worship | Hallelujah Here Below | 2018 |
| Heaven Is Here (Live) | Paul McClure & Hannah McClure | Christmas Morning (Live) | 2020 |
| Born That We May Have Life (feat. Christy Nockels and Ed Cash) | Chris Tomlin | Glory In The Highest-Christmas Songs Of Worship | 2009 |
| Born Is He (Alleluia) | 29:11 Worship | DREAM Christmas Vol. 5 | 2020 |
| Messiah | Francesca Battistelli | Greatest Hits The First Ten Years | 2017 |
| Emmanuel (Glory in the Highest) | Sovereign Grace Music | Heaven Has Come | 2020 |
| Sing We the Song of Emmanuel | The Worship Initiative & Shane & Shane | Worship Initiative Christmas – EP | 2019 |
| God With Us (You Are Emmanuel) [Live] | Leeland | Christ Be All Around Me – Live | 2014 |
| Emmanuel (God with Us Forever) | Bryan & Katie Torwalt | Champion | 2016 |
| Emmanuel (Hallowed Manger Ground) (feat. Christy Nockels and Ed Cash) | Chris Tomlin | Glory In The Highest-Christmas Songs Of Worship | 2009 |
| Everything Changed (feat. Eddie Kirkland) | North Point Christmas | North Point Christmas | 2011 |
| Star of Wonder | Phil Wickham | Christmas: Acoustic Sessions | 2020 |
| Advent Hymn | Christy Nockels | The Thrill of Hope | 2016 |
| 9AM | | | |
| Even Now (Hope Rise) | Worship Center Music | Single | 2020 |
| O Holy Night (Live) | Paul McClure & Hannah McClure | Christmas Morning (Live) | 2020 |
| Hope Has A Name | Passion | Single | 2020 |
| His Name Shall Be | Matt Redman | These Christmas Lights | 2016 |
| Jesus Our Savior (feat. Brett Stanfill) | North Point Worship | Single | 2019 |
| O Come All Ye Faithful (Live) | Planetshakers | Its Christmas (Live) | 2020 |
| Behold The Savior | Meredith Andrews | WORD Christmas Singles 2018 | 2018 |
| Behold Him (feat. Kim Walker Smith) | Paul Baloche | Single | 2019 |
| Behold Him | Francesca Battistelli | Single | 2020 |
| Hark! The Herald Angels Sing (feat. Kari Jobe) | Tommee Profitt | The Birth Of A King | 2020 |
| The First Noel | David Crowder Band | Oh For Joy | 2011 |
| Joy To The World (Joyful, Joyful) | Phil Wickham | Christmas | 2019 |
| Light Has Come (A Christmas Blessing) | Charlie Hall Band | The Death of Death | 2013 |
| Christmas Morning | The McClures | Single | 2019 |