This week's Praise & Worship Playlist has new songs from Jon Reddick & Matt Maher, Village Lights, Shane & Shane, Chris McClarney and Hillsong Worship. Plus, the lineup includes a couple mini-themes: Wonderful Counselor & Psalm 118 (This is The Day)! You can listen to these
mini-themes on Spotify here
.
The Wonderful Counselor theme includes a song by Corey Voss & Madison Street Worship called "Praise Your Name". This chorus is key! It's printable, postable, and fridge-worthy.
I'm gonna sing my way out of the valley
I'm gonna shout my way up to the mountain
I will take hold of the truth of Your promise
I'm gonna praise, I'm gonna praise
I'm gonna push through till every lie crumbles
I'm gonna dance in the midst of the rain
I'm gonna rest in the arms of the Father
I'm gonna praise, I'm gonna praise Your name
I love this live video of Jon Reddick & Matt Maher singing "God, Turn It Around"!
And I've had lots of guests on the Praise & Worship Podcast lately, talking about the heart behind their new songs and giving worship leading tips, too.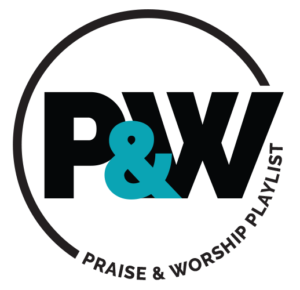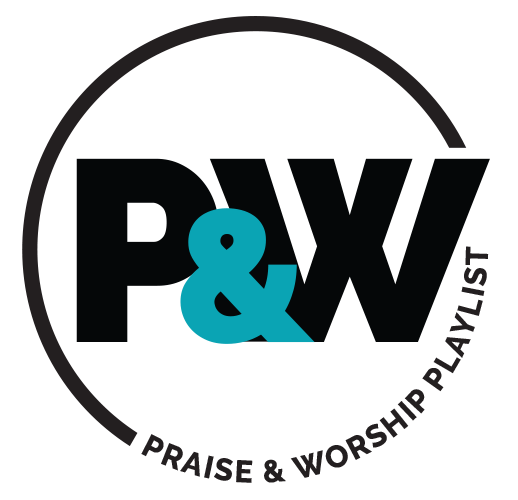 | | | | |
| --- | --- | --- | --- |
| Song Title | Artist | Album | Year |
| 6AM | | | 2011 |
| Yet Not I but Through Christ in Me | CityAlight | Yet Not I – EP | 2018 |
| Christ Be Magnified (Live) | Cory Asbury | Single | 2020 |
| By the Grace of God (Live) | Bethel Music, Brian Johnson & Jenn Johnson | Revivals In The Air (Live) | 2020 |
| His Mercy Is More | Matt Boswell & Matt Papa | His Mercy Is More: The Hymns of Matt Boswell and Matt Papa | 2019 |
| Psalm 42 (Loudest Praise) | Shane & Shane | Psalms, Hymns and Spiritual Songs | 2021 |
| He Lives (feat. Chris McClarney) [Live] | Church of the City | Single | 2020 |
| Living Hope | Phil Wickham | Living Hope (The House Sessions) | 2019 |
| King of Kings (Live) | Hillsong Worship | Single | 2019 |
| God, Turn It Around (feat. Matt Maher) [Live] | Jon Reddick & Matt Maher | God, Turn It Around – Single | 2021 |
| Make A Way | I Am They | I Am They | 2015 |
| Make a Way (feat. Jon Egan) | Desperation Band | Banner (Deluxe Version) | 2014 |
| Prophesy (feat. Melody Noel) | Influence Music | Single | 2020 |
| 7AM | | | 2011 |
| Wont Stop | Chris McClarney | Single | 2021 |
| Know You Will | Hillsong UNITED | Single | 2021 |
| Speak To The Mountains | Chris McClarney | Single | 2021 |
| Defender | Rita Springer | Battles | 2017 |
| Way Maker (Live) | Leeland | Single | 2019 |
| Praise Your Name (Live) | Corey Voss & Madison Street Worship | Songs of the House (Live) | 2019 |
| Cover The Earth (feat. Cody Carnes) | Kari Jobe | Cover The Earth – Single | 2018 |
| Protector (Live) | Kim Walker-Smith | Wild Heart (Live) | 2020 |
| Peace Be Still (feat. Lauren Daigle) | The Belonging Co | All the Earth | 2017 |
| Promises Never Fail (Live) | Bethel Music & Emmy Rose | Victory (Live) | 2019 |
| 8AM | | | 2011 |
| Quiet | Elevation Rhythm | Single | 2021 |
| Run to the Father | Cody Carnes | Single | 2019 |
| Be Strong (Live) | Jon Egan | Unveil (Live) | 2019 |
| Breathe (feat. Chandler Moore, Jonathan McReynolds, DOE & Mav City Gospel Choir) | Maverick City Music | Jubilee: Juneteenth Edition | 2021 |
| Love Came Down | Brian Johnson | Love Came Down | 2010 |
| God I Look to You | Jenn Johnson | Be Lifted High (Deluxe Edition) [Live] | 2011 |
| He Is | Crowder | Milk & Honey | 2021 |
| Ill Give Thanks (feat. Kirby Kaple) | Housefires | Ill Give Thanks | 2020 |
| Jireh (feat. Chandler Moore & Naomi Raine) | Elevation Worship & Maverick City Music | Old Church Basement | 2021 |
| SOS | We The Kingdom | Live At the Wheelhouse – EP | 2019 |
| Holy Spirit Come | Patrick Mayberry | Holy Spirit Come – EP | 2021 |
| 9AM | | | 2011 |
| Fresh Wind (Studio) | Hillsong Worship | Fresh Wind/What A Beautiful Name (Live) – EP | 2021 |
| Morning By Morning (Live) | Pat Barrett & Mack Brock | Nothing/Something (Live) | 2021 |
| Psalm 118 (This Is The Day) | Shane & Shane | Psalms | 2002 |
| Thankful | Verses | Single | 2021 |
| Joyful | Dante Bowe | Circles | 2021 |
| This Is the Day (Live) | Planetshakers | Limitless (Live) | 2013 |
| This Is The Day | Phil Wickham | Response | 2012 |
| This Is The Day | Laura Story | Blessings | 2011 |
| This Is the Day (Live) | Pat Barrett | Canvas and Clay (Live) | 2019 |
| Here is Our Hallelujah (feat. Sarah Kroger, Ike Ndolo & Ricky Vazquez) | Village Lights |  Single | 2021 |
| This Is The Day | Tim Timmons | HERE | 2021 |
| Today Is The Day | Lincoln Brewster | Today Is The Day | 2008 |
| High Praise (feat. Ryan Ofei & Mariah Adigun) | Tribl & Maverick City Music | Tribl I | 2021 |