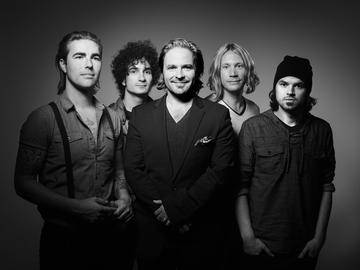 Tune in to hear Audio Adrenaline Live From The Junction Center on Sunday, March 3 at 1 p.m.!  We can't wait for this acoustic-style mini concert from the guys!  Plus, lunch will be provided by Tropical Smoothie's Lititz location!  This is an exclusive event.  If you want to be here for it, you've gotta win your way in!  Whenever you hear an Audio Adrenaline song on Winning Wednesday, February 27th, that's your cue to call in to win!  If you're the first caller, you'll snag 4 spots on the guest list!  Keep us on speed dial: 717-392-3690.  (*Note: Know Hope Collective, DC Talk songs or solo songs from Kevin Max don't count–but any old or new song from Audio A does count!)
Rules, etc.:
*You must not have won from WJTL in the past 30 days in order to be eligible to win.
*Chances to win will be between 6 a.m. and 10 p.m. Eastern.
*One winner per household in this contest.