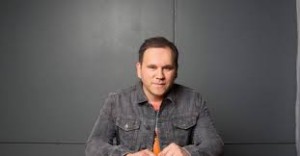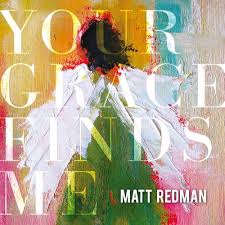 Worship leader, Matt Redman just released his latest project, Your Grace Finds Me.  (Click here to buy it now!)  Ever since 10,000 Reasons, we've been on the edge of our seats for more of his music.  In fact, Matt's worship songs and collaborations with Passion, Chris Tomlin–and a whole slew of others–have been staples around WJTL for years.  Whether he sang them or whether the songs got covered by other artists, our library wouldn't be the same without him.  Songs like "The Heart Of Worship", "Blessed Be Your Name", "Here Is Love", "You Never Let Go", "A Greater Song", "Holy Moment", "Once Again", "Shine", "Undignified" and his year-round version of "O Come Let Us Adore Him"…just to name a few!  With all this in mind, we're going to celebrate this week!  We'll spend plenty of time celebrating the new release, Your Grace Finds Me, but we'll also give you chances to catch up on some of Matt Redman's projects that you may have missed along the years.
Tune in to WJTL all week for your chance to win!  Each day, you'll have a chance to call in and win Matt Redman's new Your Grace Finds Me CD.  If you manage to win one of these CDs, you'll also automatically be entered to win a special iPod Nano that has "Your Grace Finds Me" inscribed on the back!
We'll also have a daily give away for a Matt Redman CD library that includes 9 CDs spanning his career:  The Friendship & The Fear ('98), The Heart of Worship ('99), The Father's Song ('00), Where Angels Fear to Tread ('02), Facedown ('04), Beautiful News ('06), We Shall Not Be Shaken ('09), 10,000 Reasons ('11), and Your Grace Finds Me ('13).