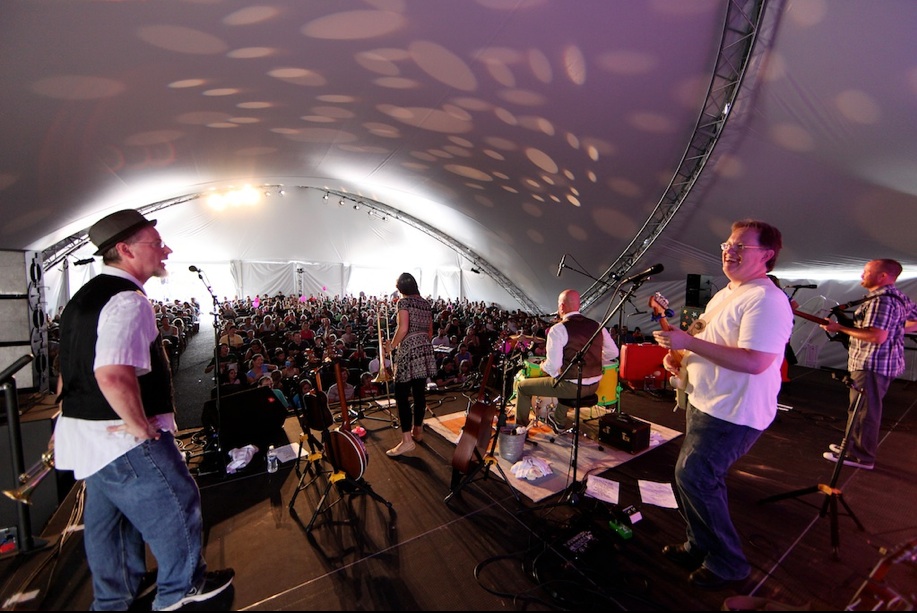 It's Tent Season!  The Junction Center Tent is up here on the property in Manheim and we're loving this year's lineup of concerts and events, which will keep on going until the weather starts cooling off again.  The Junction Center Tent is a unique venue for all the great entertainment we have planned: it's outdoors, it's heated and it's all-weather, so the show can go on rain or shine.  The tent can be converted to an amphitheater in nice weather and for extra-large events.  We have a lot planned already and are adding events all the time.  View the schedule of concerts, entertainment, movie nights and more at www.TheJunctionCenter.com
And now…here's how you could win tickets to a month's worth of events happening in The Junction Center Tent!  We invite you to email in an entry in for our Tent Season Contest.  (Email details below.)  We'll draw a winner every month and give them tickets to a month of events being held in The Junction Center Tent.
Congratulations to Dave Snyder of Mountville, our first winner! Dave won 2 tickets to all of the following:
-The Ragamuffin Movie: The True Story of Rich Mullins on April 27th
-Comedian Taylor Mason on May 3rd
-Steve Taylor & The Perfect Foil with Peter Furler Band on May 4th
-John Mark McMillan and band on May 9th
-The Kingsmen with The Dills (an evening of Southern Gospel) on May 23rd
-The Donut Man on May 24th
-Illusionist Brett A. Myers on May 30th
Congratulations to Linda Denlinger of Lewistown, winner of 2 tickets to:
-Illusionist Brett A. Myers on May 31st
-Sanctus Real & City Harbor on June 7th
-Nelons with The LeFevre Quartet on June 14th
-Jake Shimabukuro on June 19th
-Family Movie Night (VeggieTales "Jonah") on June 20th
-Phil Keaggy on June 22nd
Congratulations to Dave Auman of Lebanon, winner of 2 tickets to:
-Mark Schultz on July 11th
-Family Movie Night ("Mary Poppins") on July 18th
-Sidewalk Prophets on August 8th
Congratulations to Pamela Shonk of Middletown, winner of 2 tickets to:
-Family Movie Night ("The Muppet Movie") on August 15th
-Mark Bishop & Soul'd Out on August 16th
-Kids Cookie Break Fest on August 30th
-Michael Card on September 6th
-"God's Not Dead" movie on September 14th
-Family Movie Night ("The Parent Trap") on September 19th
Congratulations to our final winner, Christine Seaman of Myerstown, winner of 2 tickets to:
-Aaron Shust with Mikeschair on October 2nd
-An Evening with C. S. Lewis on October 4th
-"Believe Me" movie on October 5th
-Family Movie Night ("The Love Bug") on October 17th
-Plumb with Rhett Walker Band on October 23rd
*Special thanks to Turkey Hill Dairy's All-Natural Ice Cream for presenting the 2014 concert and event lineup in The Junction Center Tent!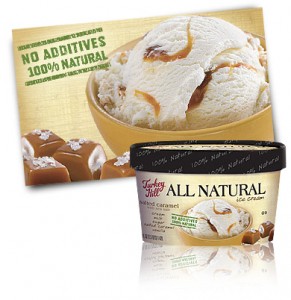 HOW TO ENTER:
-Email TentSeason@WJTL.com with "Tent Season" in the subject line
-Include your name, age, address, phone number
RULES, etc.:
-Only one entry per person will be permitted.
-We'll only allow one winner per household in this contest.
-Once you enter, you'll stay in the drawing for the entire 2014 Tent Season (April – October).
-Comments on this blog DO NOT COUNT as entries into this contest.
-Winners will be drawn at random from all eligible entries.
-Winners will only receive tickets to events being held in the Junction Center Tent; not events listed that are being held at other venues.