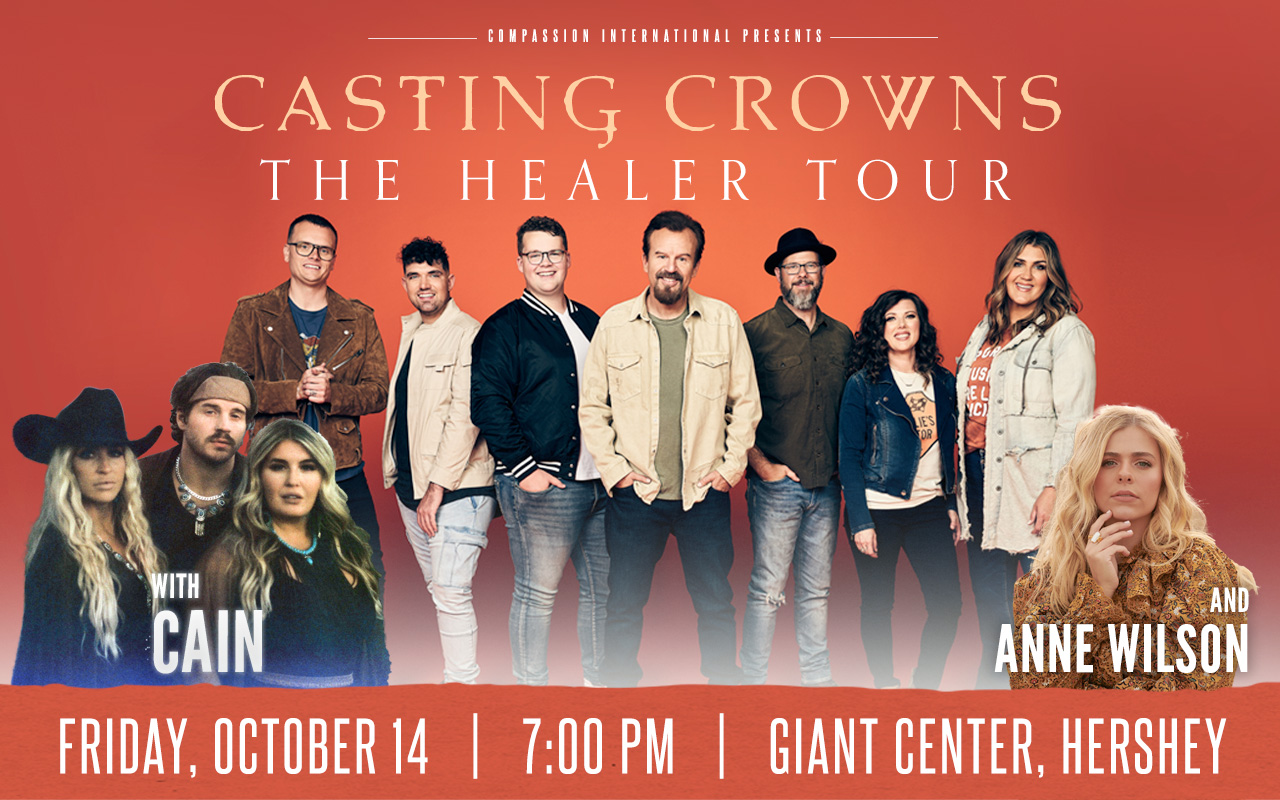 Junction Center Productions Presents:
The Healer Tour featuring Casting Crowns with CAIN & Anne Wilson
Friday, October 14 @7:00pm
Giant Center, Hershey
Join us for an exciting evening with GRAMMY winning, multi-platinum group, Casting Crowns. They will share stories behind their new album, The Healer. Their song "Healer," while sonically diverse, drives home one main idea – the need for Jesus to be the center of our lives.
The band CAIN's effervescent joy spills over onto each person they meet, their bright smiles as contagious as their chill-inducing harmonies. Singing songs like "Rize Up (Lazarus)," The Commission," and "Yes He Can" you will hear them doing their favorite thing, singing about Jesus.
Also joining them, singer/songwriter Anne Wilson will be bringing her mesmerizing voice, performing her song "My Jesus" which charted on the Spotify Viral 50,  Shazam Top 200, and Rolling Stone Top 25 Trending charts. Her song also received a 2022 Billboard Music Award for "Top Christian Song" of the year. Her debut album, My Jesus, released April 22, 2022.
Order By Phone: 717-534-3911