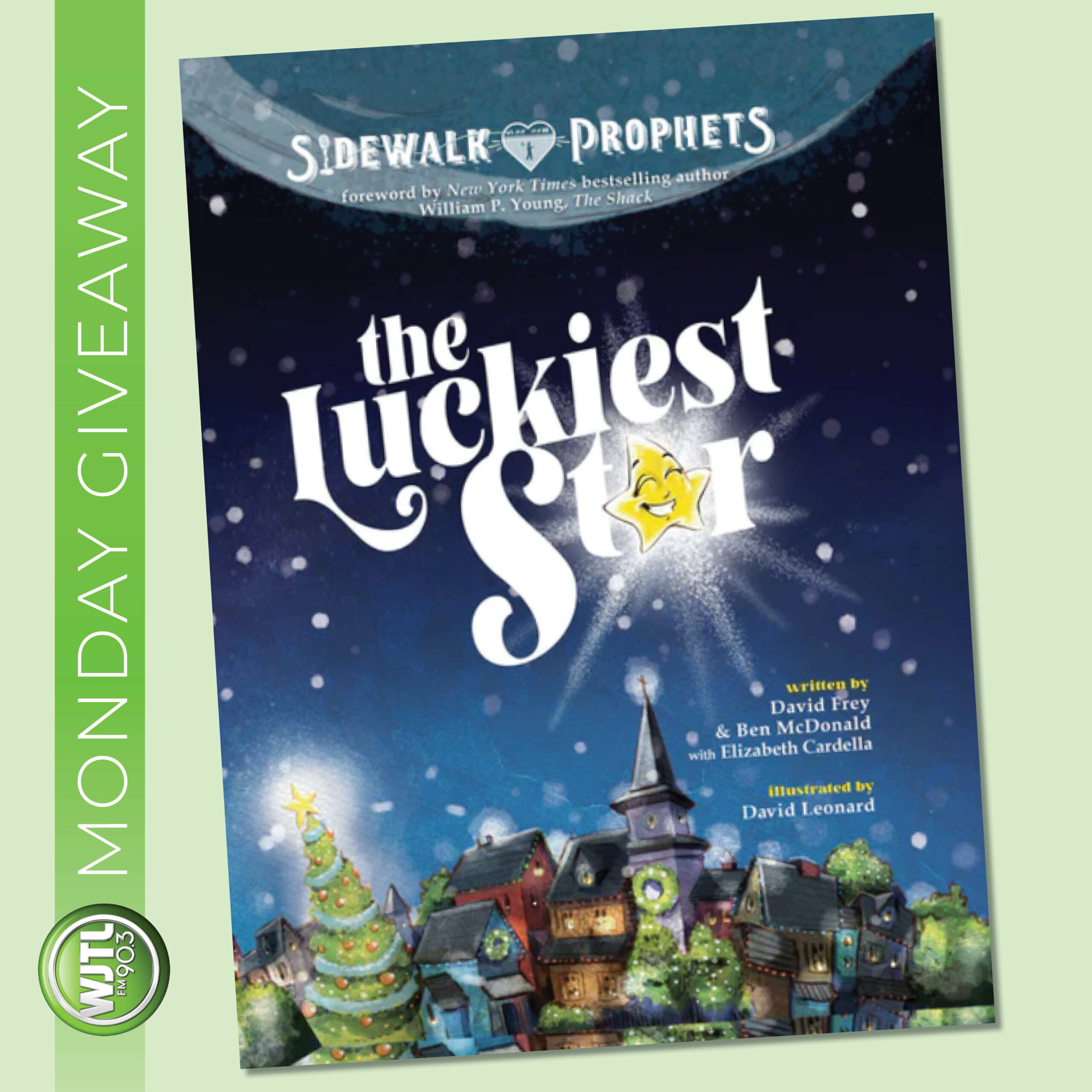 Sidewalk Prophets just released a children's book
inspired by the hit Christmas song "Hey Moon".
This inspiring Christmas story has been over four years in the making,
written by Sidewalk Prophet's co-founders Dave Frey,
and Ben McDonald along with, Elizabeth Cardella Hayes,
and the brilliant illustration of David Leonard.
The book includes a very special foreword written by William Paul Young,
New York Times Best Selling author of "The Shack".
The Luckiest Star tells the story of Hemmy,
the smallest, silliest little star in the galaxy.
With his best friend, the moon, lighting his path,
Hemmy sets out on a quest to find the place where he truly belongs.
A sudden encounter with the Maker at Christmastime
helps Hemmy realize he was made to shine,
and he soon learns his light was destined to illuminate
the greatest gift the world has ever known.
Listen all day, Monday, December 5th for your chance to call in and win.
Keep our number handy 717-392-3690.