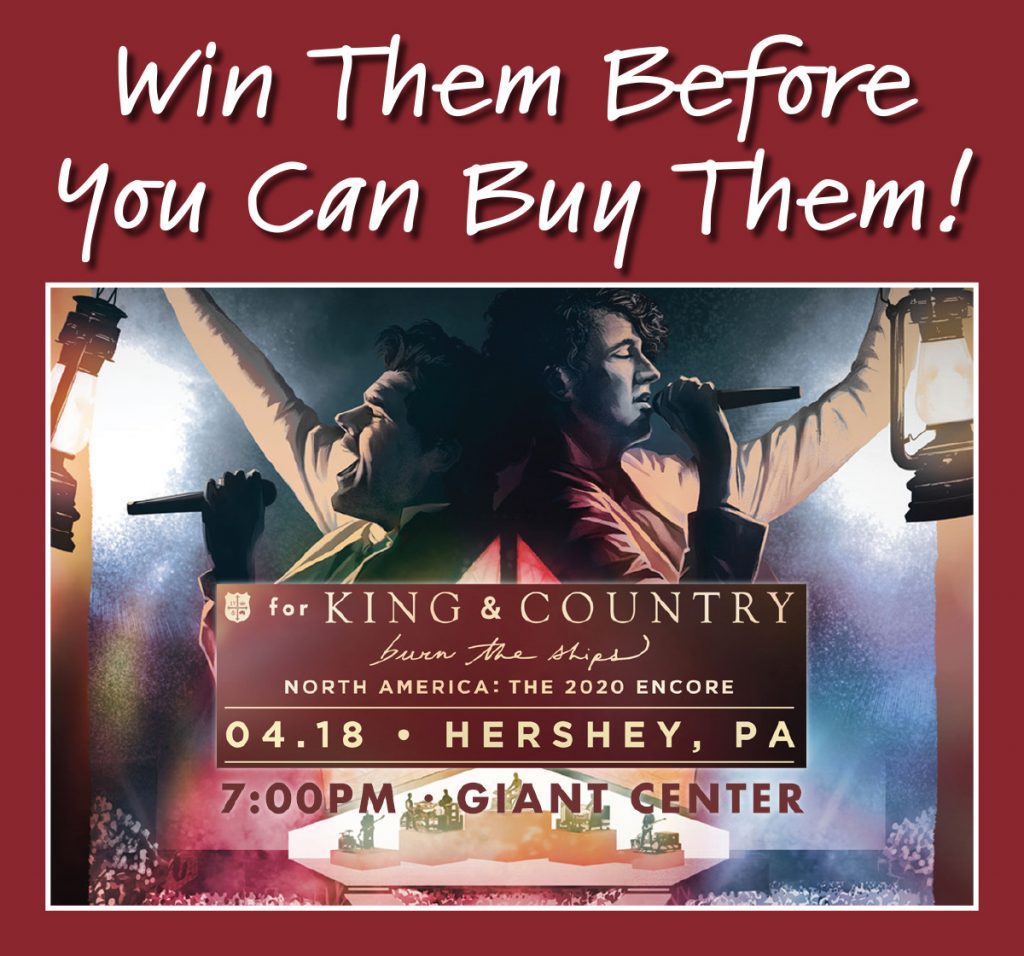 Who's excited for the for KING & COUNTRY Burn The Ships World Tour coming up next year?!
For King & Country is setting out on the North America 2020 encore of their Burn The Ships World Tour. Bandmates and brothers, Joel and Luke Smallbone, will take the stage at The Giant Center in Hershey on April 18th. They began writing and recording songs about hope and love several years ago for Burn The Ships, messages that are vital during these tumultuous times. Their music provides answers, comfort and affirmation, while offering a constant reminder that we aren't alone, even in our darkest times.
Listen TODAY for your cue to call in and win a pair of tickets to their concert at Giant Center in Hershey on Saturday, April 18th.
Tickets go on sale tomorrow, November 15th at 10am. Visit TheJunctionCenter.com for more information.