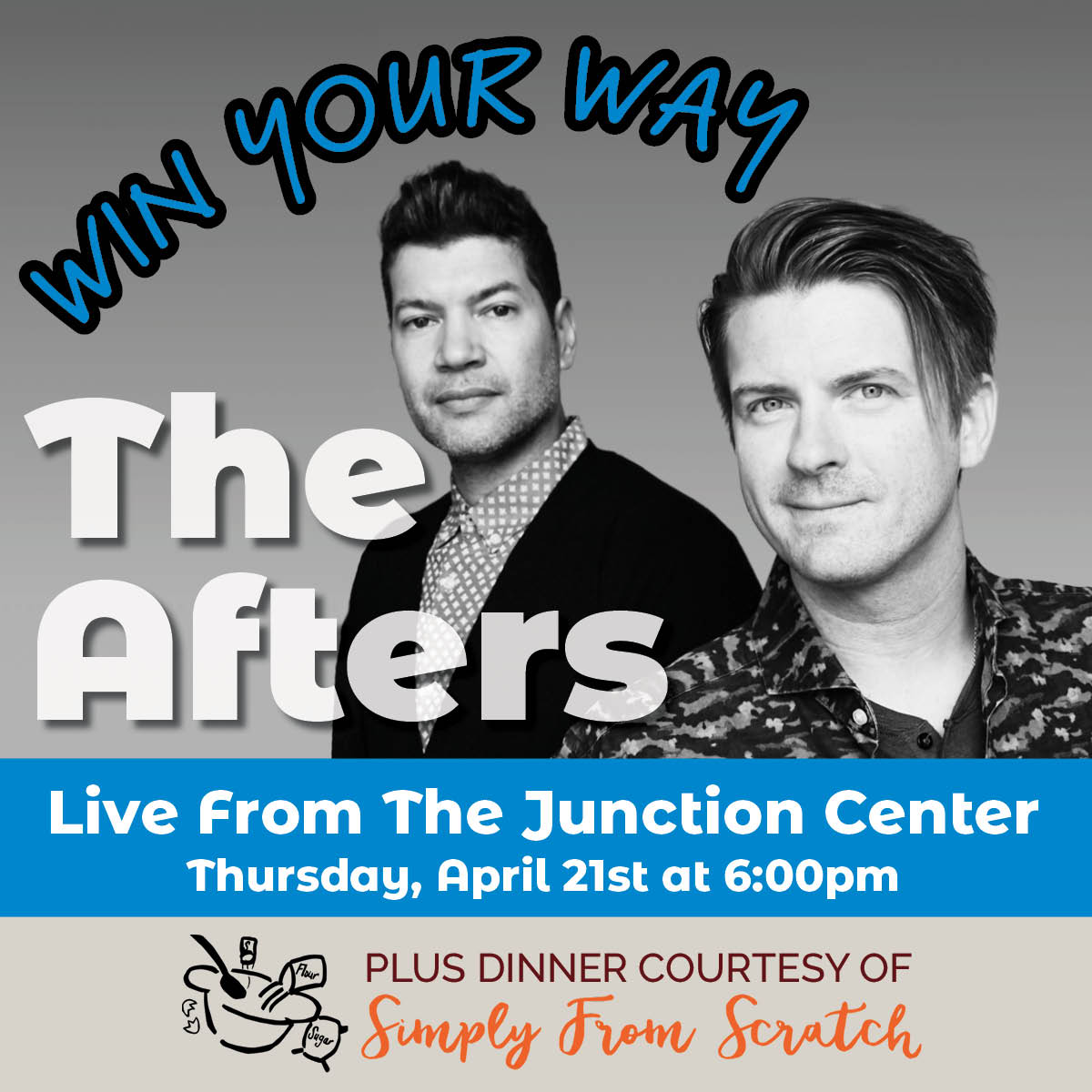 Founding members Josh Havens & Matt Fuqua from The Afters
are joining us for a Live From The Junction Center event
Thursday, April 21 at 6pm.
They'll share a medley of music dating back to the early 2000s in hit songs like:
"Light Up The Sky", "Eyes of a Believer", "I Will Fear No More"
& their brand-new song "Say Goodbye (Say Hello)"
Plus, guests will enjoy dinner courtesy of Simply From Scratch,
offering catering to Lancaster County and surrounding areas
for everything from special events to private parties.
This is an exclusive event, but you can win your way on Monday, April 18th.
Listen all day Monday for chances to win!
Keep our number handy 717-392-3690.