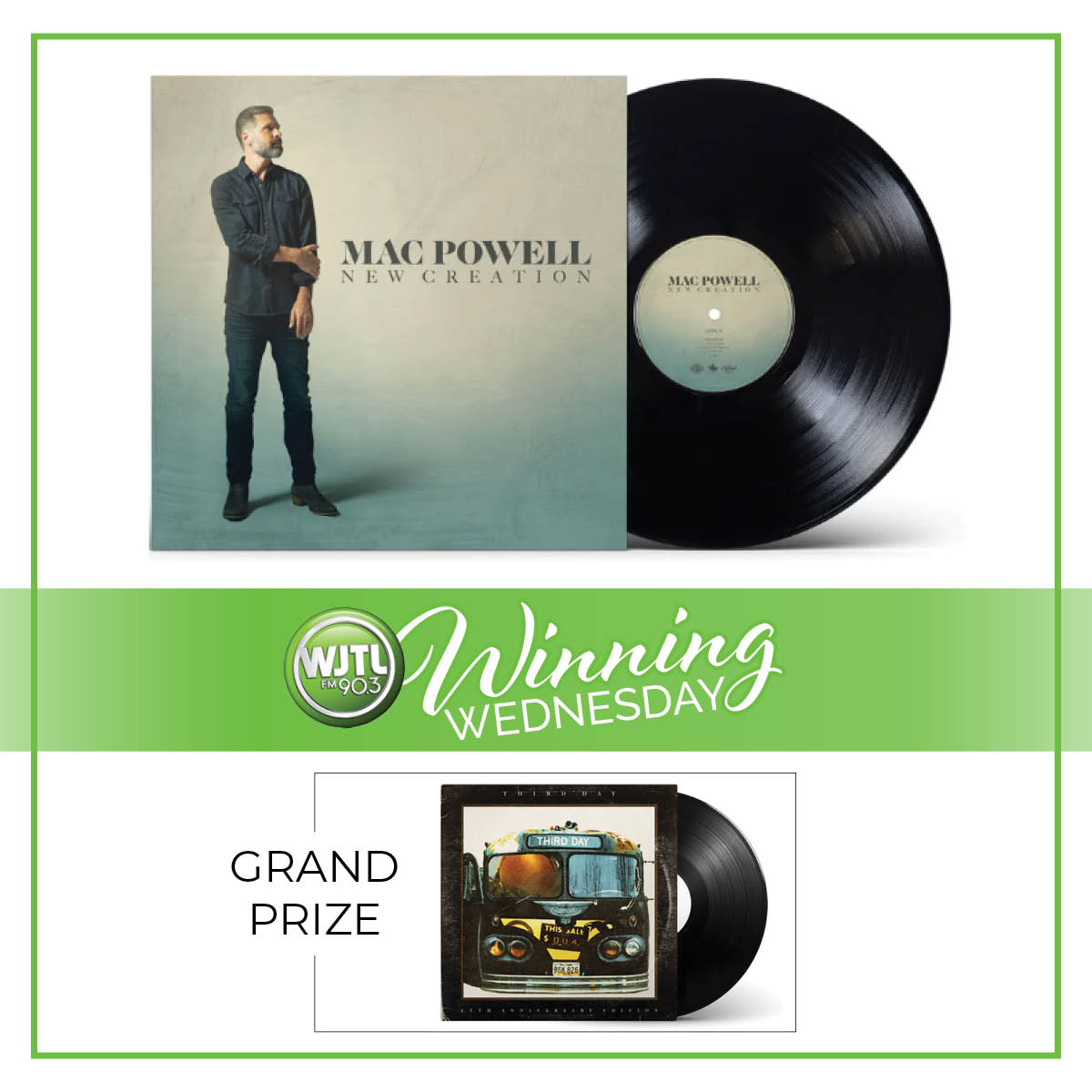 We're starting off the New Year by giving you chances to win a
VINYL copy of New Creation by founder and front-man of
Third Day, Mac Powell.
New Creation is packed with rock and roll riffs
and southern-drenched vocals,
a signature voice you've heard on WJTL since 1996.
Correct callers will also be entered into a grand prize drawing
for a VINYL copy of Third Day's 25th Anniversary Edition reissue
of the band's debut album that includes several bonus tracks!
Listen Winning Wednesday, January 4th for chances to call in and win!
Keep our number handy 717-392-3690.
***
Congratulations to our Grand Prize Winners:
Jon L. from Lancaster and Karla W. from Hanover!
Thank you to everyone who called in to win!