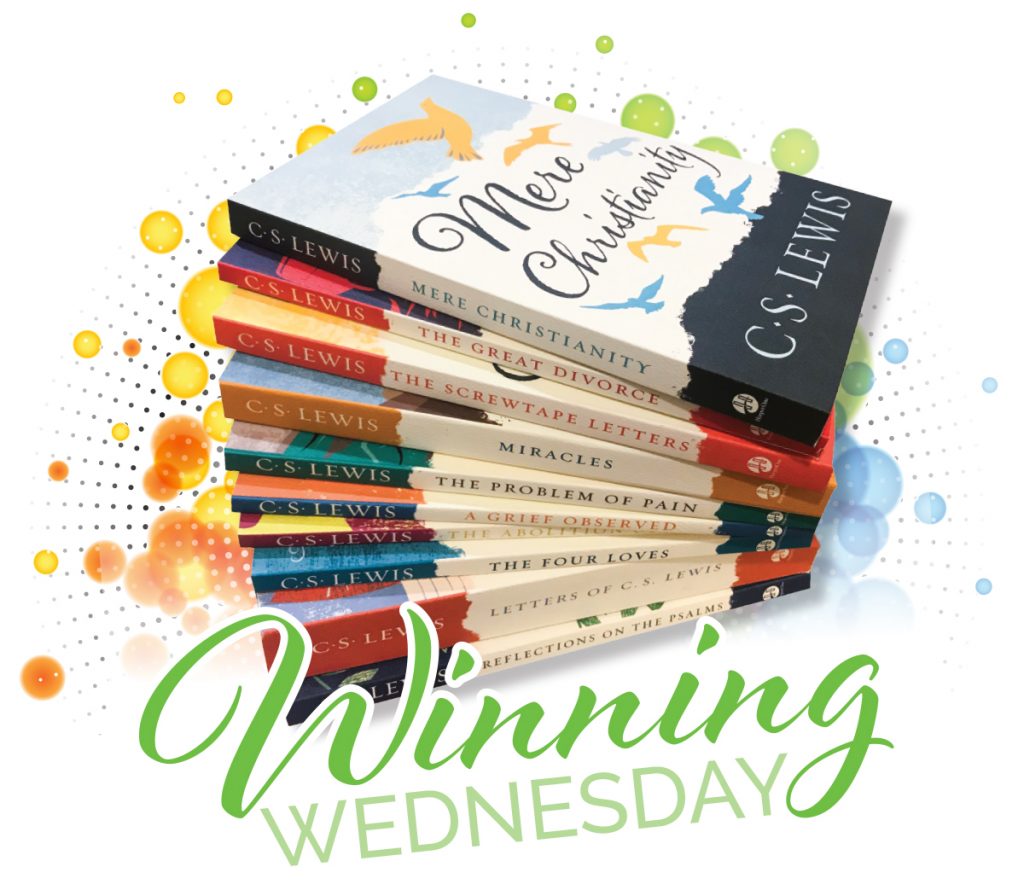 A heartwarming, funny, and inspiring evening featuring David Payne as C.S. Lewis is coming to Landis Hall at The Junction Center this Friday, November 9 at 7:30pm.
In celebration of the event, we are giving away a selection of books written by C.S. Lewis all day long. The selection includes Mere Christianity, The Greater Divorce, The Screwtape Letters, Miracles, The Problem of Pain, A Grief Observed, The Abolition of Man, The Four Loves, Letters of C.S. Lewis, and Reflections on the Psalms.
Listen all day for your chance to win one of these books! Keep our number handy 717-392-3690.