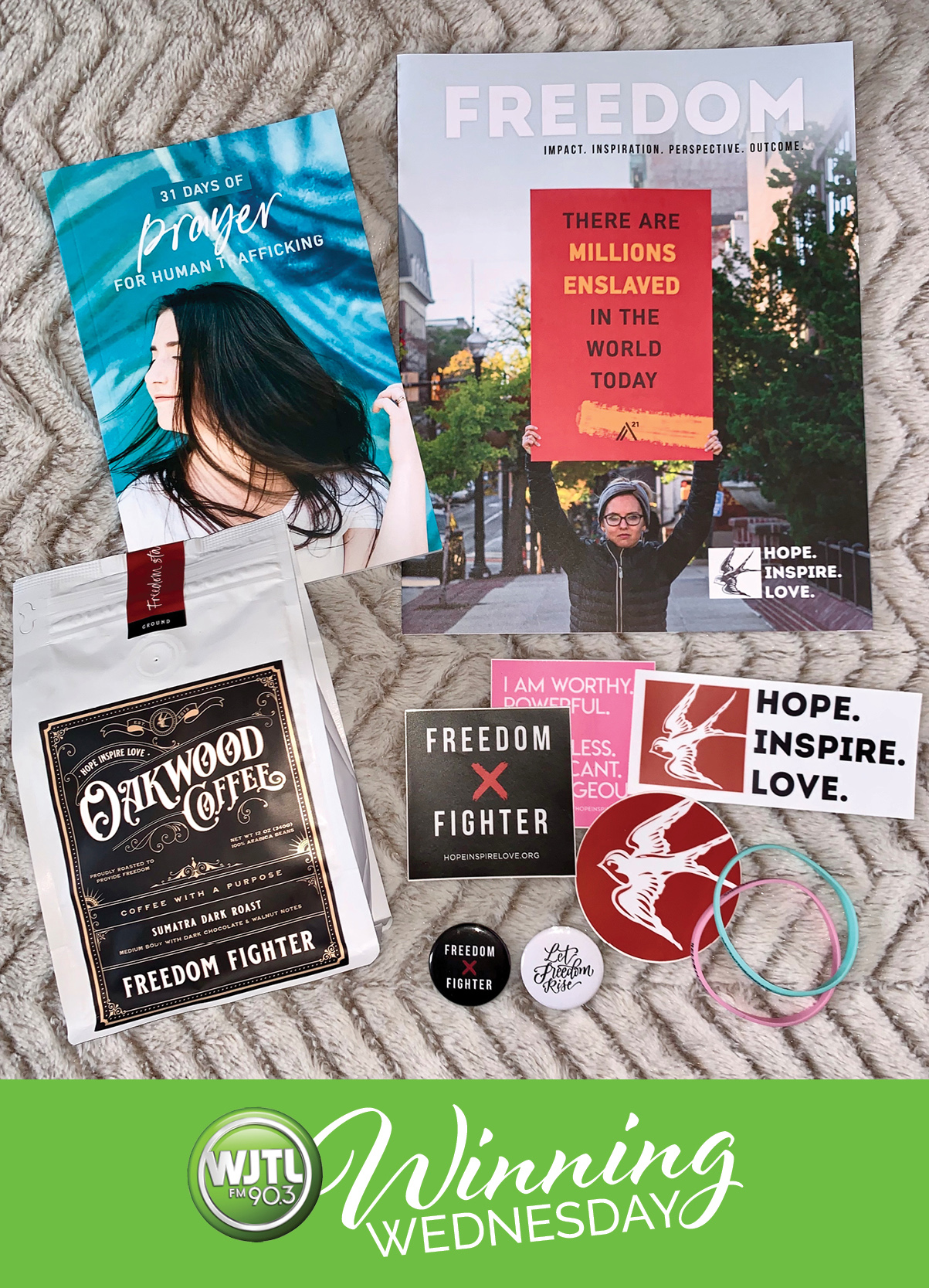 Hope Inspire Love is a non-profit organization that exists
to eradicate human trafficking and exploitation through
outreach and awareness initiatives,
prevention education and media resources,
as well as trauma-informed mentorship services that
establish supportive relationships with at-risk teens
and young adults, and survivors of trafficking.
Listen Winning Wednesday, January 5th for your chance
to win Hope Inspire Love Freedom Packs
that include a bag of Hope's Oakwood Coffee, buttons, stickers,
wristbands, & a 31 Days of Prayer for Human Trafficking Journal book.
Listen for the cue to call – keep our number handy 717-392-3690.
—
January is National Slavery and Human Trafficking Prevention Month
Visit hopeinspirelove.org/to find out how you can help.