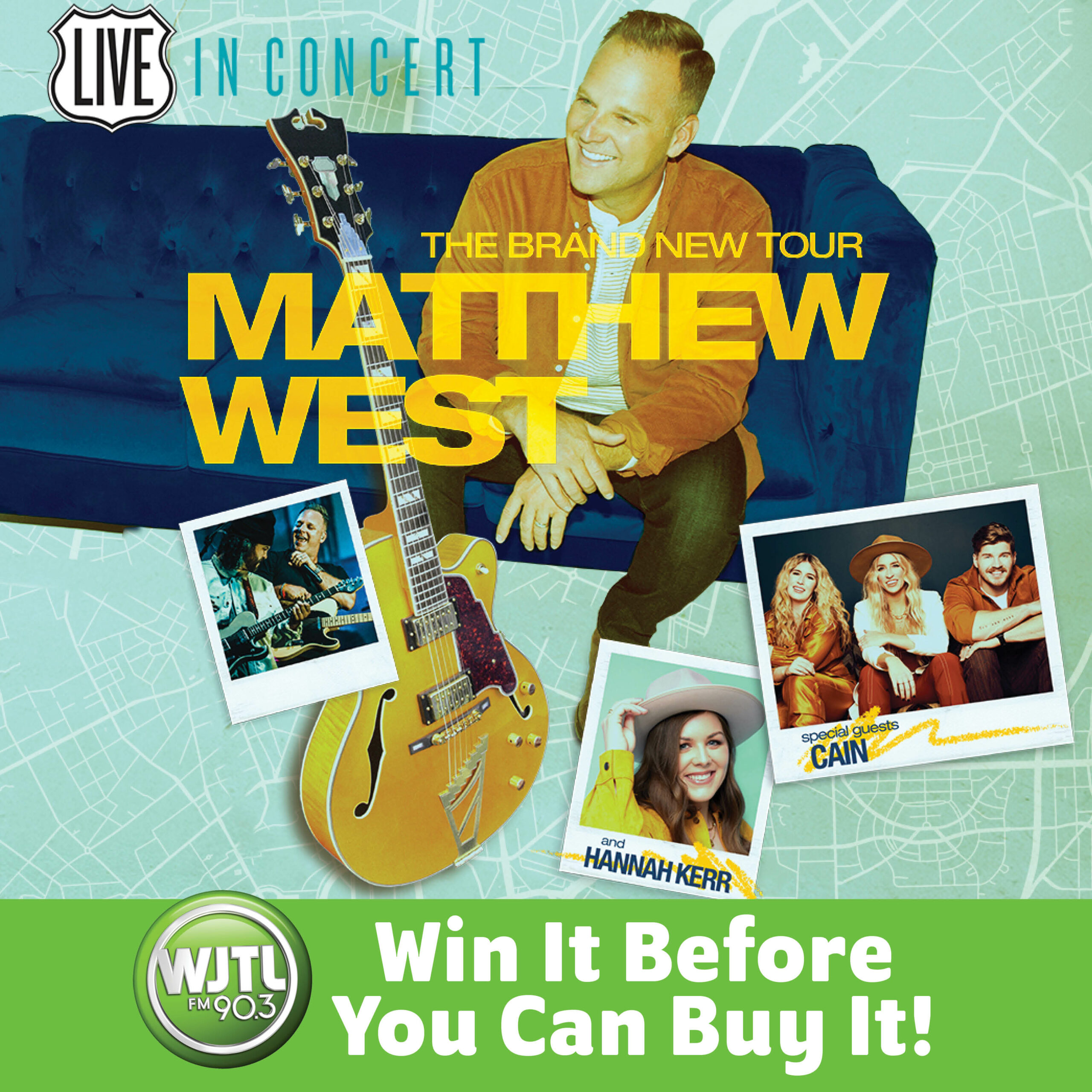 "The Brand New Tour" featuring Matthew West
& Hannah Kerr with special guest Cain is
coming to Christian Life Assembly in Camp Hill
on Thursday, April 21st, 2022.
Listen Thursday & Friday, December 2nd & 3rd and
again next Monday-Wednesday during The Afternoon Drive.
Lisa Landis will have your chance to win a pair of tickets to this show!
Keep our number handy 717-392-3690.
Presale sign up is available at BrandNewTour.com